1
« Last post by The Skald on December 06, 2019, 09:57:30 PM »
It's the last month of the year!
So many changes have been implimented over the past month alone, from upgrades to the server for a newer version of PHP and higher memory values, which has in the very least seen improvements in how the forum behaves. You can now immediately see what you've posted rather than refreshing a bunch! Not that we use the forum too much, but now it will be less frustrating. My hope is that this will translate into fewer cases of Resource Limit Reached, as well. Continued investigation of the cause is still inconclusive. With our increased activity, I may consider an upgrade when the current contract is up late next year if we continue to increase.
The update to PHP did contain some depreciated elements and while I scoured carefully before proceeding, there might be some functions that do not work like they used to. Please let me know if you encounter any of these and I will fix it ASAP.
Other updates include some renewed enhancements: Your backstories will now properly save the <font> tag so you can enjoy colors in addition to your bolds, your itallics, your underlines, and the like. A thank you to one of our newest members, Nyx, for bringing it to my attention.
Just a reminder that there are quite a few guilds looking for members, and will likely have positions of standing within them for the taking. Guilds are a source of power socially within the world of The Tapestry. They are also a source of activities, events, and quests you can enjoy and take part of. Check out the appropriate forum spots for some posts of opportunity.
Newest guild: Tasm Fisinue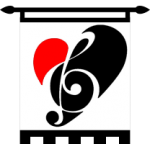 Run by Miatas and Artikis, the guild hopes to become the guild you think of when you think of the arts.
More information here.
World Plot Update:
The current Virtuoso, and the "endless" version of the Hounding will be coming to a close ~soon~. Date pending critical player's availability and readiness with their legs of the quest. It is not too late to participate, however, as there will be much to restore order to and spin-off quests to help complete and dive in-game into the lore that is continuing to go deeper... and deeper... and still no real answers as to why they were corrupted in the first place, or why they've returned.
Final Word:
The Discord has and will be seeing various changes as we gain traction with random visitors through Disboard. We have implemented a Registered Member role to curb the potential invasion of violent bots and the people who bring them in. We also have a Registered Minor role for our underage players to further guard against inappropriate content for them.
This brings the question: What would you like to see for the Discord server?
For Emotes: Skaldsong Themed ones? Like what?
For Roles: Should I bring back a role for every guild? The issue I had with this is if you had a character in every guild, you'd only get the guild color of the highest-on-list guild that you are part of. Not exactly a fair representation of a guild's worth. Would you want this anyway, if only for individual guild channels?